Opinion Compare research MATTERS. 
As a leading full-service New Zealand market research company, the findings of Opinion Compare research often captures the attention of the New Zealand press and can influence the direction of major industries, brands and services.
Below we have highlighted some press comments and articles in publications like the NZ Herald, Stuff, TVNZ and more.
 

Covid 19 coronavirus: Air NZ reputation nosedives, supermarkets rise
One in three Kiwis join in nationwide teddy bear hunt
Coronavirus: Airline shares plunge, IATA calls for government help
Angry and devastated: How Kiwis feel about streaming Rugby World Cup
Mike Hosking: Rugby World Cup: It's do or die for Spark Sport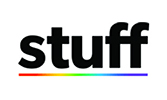 New Zealand's favourite brands: Whittaker's, Trade Me and Mitre 10 take top spots
Coronavirus: Air New Zealand reputation takes a hammering, survey shows
How have Kiwis' hobbies changed in self-isolation?
1.2 million NZ workers thought to be 'sitting idle' at home during lockdown
Mobile operators confident call failures won't be ongoing issue during lockdown
Coronavirus: Hotel offers stays as low as $1 to people affected by travel restrictions
Coronavirus: Kiwis cancel and change travel plans amid outbreak fears
Many sports fans 'annoyed, angry or sad' about streaming of RWC, but age a factor

Air NZ's reputation nosedives amid Covid-19, but supermarkets rise - survey
Consumers fear proposed new electricity market could drive up cost of power bills
Survey reveals how much time Kiwi parents let their kids spend on devices
Who's more likely to go into debt over presents this Christmas, men or women?

Survey reveals challenges facing Kiwis working at home
Coronavirus: Businesses providing laptops to employees for remote working
Annoyed, angry and devastated: How Kiwis really feel about streaming the Rugby World Cup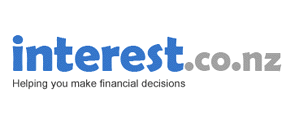 Survey suggests 18% of New Zealanders may have changed travel plans due to coronavirus and 69% are worried it will hit the economy over the next 6 to 12 months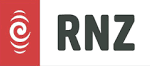 Covid-19 reputations: Air New Zealand nosedives, supermarkets rise - survey
Rugby fans underwhelmed about RWC streaming option

Kiwis experiencing anxiety after overspending Christmas budget

Kiwis feeling nervouse about streaming the rugby world cup